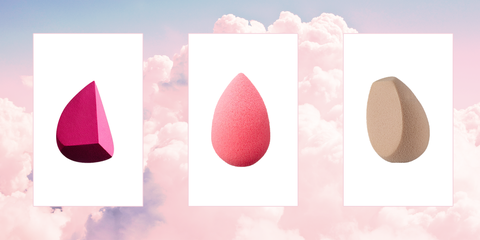 Makeup sponges haven't always had the street cred they have today. I remember a time when they were just the freebies that came in your makeup compact that you tossed out with the box. But in the last few years, genius makeup artists and cosmetic companies have seen the true potential of old-school foam sponges and have transformed them into the quality makeup blenders you're obsessed with today—the ones that can buff, blend, and smooth your makeup into a legit airbrushed finish.
Ahead, the seven best beauty sponges for your every makeup need. And trust me: These will not only rival but beat your current old favorite makeup brush.
1
If You Want Filtered-Level Foundation: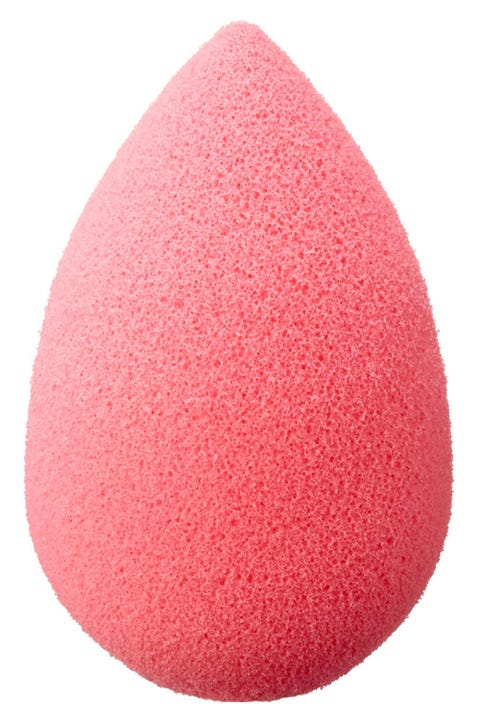 BEAUTYBLENDER BEAUTY.BLUSHER CHEEKY
sephora.com
$16.00
Listen, if you tried this iconic sponge and weren't impressed, I'm almost positive you were using it wrong. Because it's actually magical. Unlike dry makeup sponges, which soak up too much product and leave you with a really uneven application, the Beautyblender is designed to be used wet. Just saturate it under running water, squeeze out the excess until it's damp, then lightly dab the fat end of the sponge in your foundation (or concealer, BB cream, etc.) and stipple it over your face for a seamless, airbrushed finish.
2
If You're Always Creasy by Midday: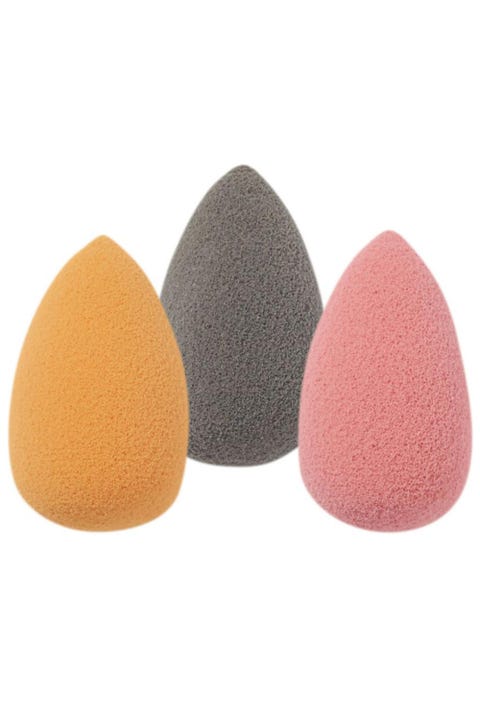 ULTA MINI SPONGES SUPER BLENDER
ulta.com
$5.99
The tip of a regular beauty sponge ain't gonna cut it for blending out smaller spots, like under your eyes and around your nose, which means you'll be stuck dealing with creases and patches by noon. These baby blenders are a fraction of the size of an average foundation sponge, so you can get into every corner and crevice on your face, without messing up the rest of your makeup.
3
If You're Into a Heavy Beat: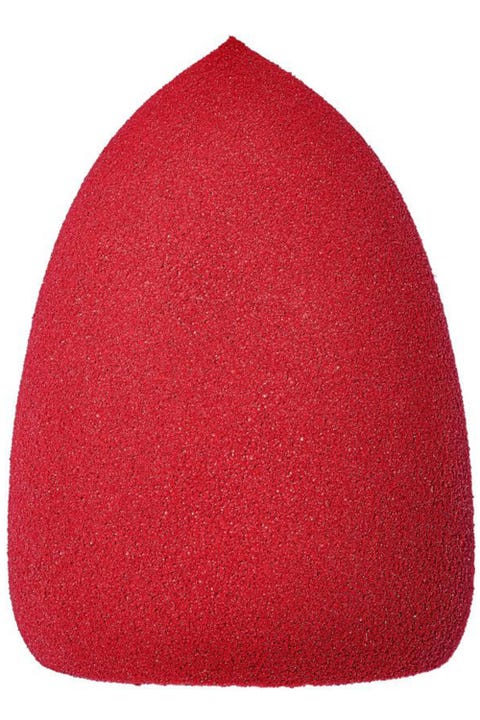 MORPHE COMPLEXION BLENDING BEAUTY SPONGE
ulta.com
$8.00
What even was life before makeup sponges? Oh, right—it was a period when everyone walked around with streaks and lines on their face from using crappy brushes. But thanks to the era of YouTube makeup, we have all come to appreciate the value of a quality makeup sponge. And this line of blenders by Morphe is YouTube's clear favorite. Not only does the quality exceed the price, but the unique shape and texture make it a perfect choice for applying and blending even the heaviest of faces.
4
If You Want an All-in-One Sponge: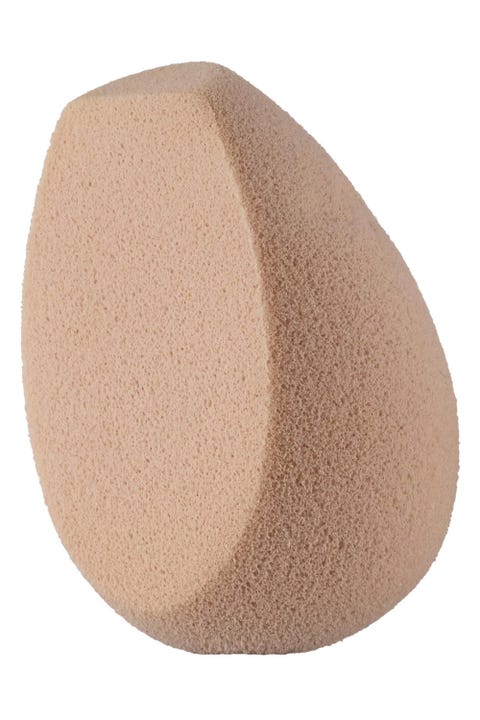 FENTY BEAUTY PRECISION MAKEUP SPONGE 100
sephora.com
$16.00
Sixteen bucks isn't cheap for a sponge, but if you want a tool that does almost everything—concealing, stippling, and buffing—this one from Fenty Beauty is your go-to. Instead of having a pointed tip like most blenders do, this one has a tiny half-moon on top, which can be used to "stamp" smaller areas and crevices to smooth them out. Use the flat, slanted edge to stipple your foundation, then blend everything out with the rounded side.
5
If You Prefer to Apply Makeup With Your Fingers: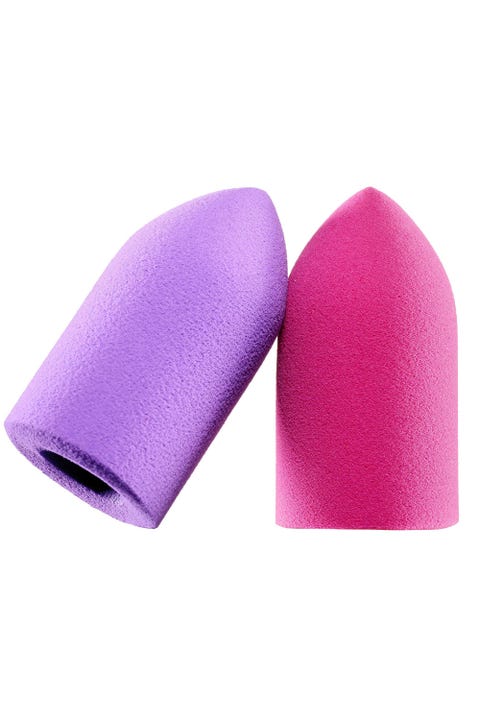 SEPHORA COLLECTION THE POINTER BLENDING SPONGES
sephora.com
$12.00
If you're not exactly adept at using making sponges and actually apply your makeup with your fingers (hey, only a little judgment), try these finger sponges. Just slip one over your fingertip and proceed to blend your eyeshadow, concealer, and highlighter as you normally would. Truly, the best of both worlds.
6
If You're Using Body Makeup: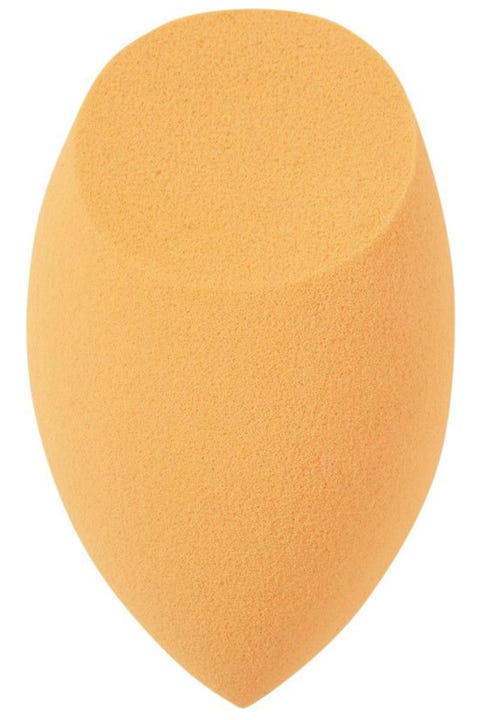 REAL TECHNIQUES MIRACLE BODY COMPLEXION SPONGE
ulta.com
$7.99
This tool is for the truly ~extra~ who takes their body makeup as seriously as they do their face beat. Roughly three times bigger than your average beauty sponge, this big boy is the ideal size for covering larger areas, like stippling foundation down your neck and décolletage, or illuminating your arms and legs with a liquid body bronzer.
7
If You Want a Sharp Contour: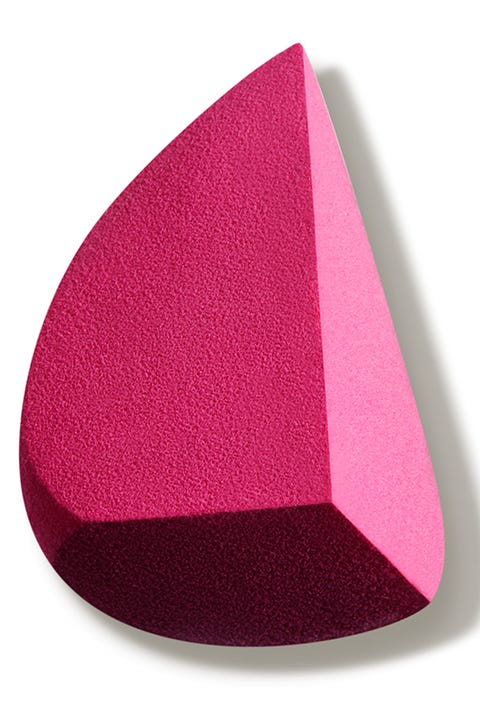 SIGMA BEAUTY 3DHD BLENDER
dermstore.com
$15.00
With super-sharp edges like these, there's no way you can screw up your contour. Like a stencil for chiseled cheekbones, this sponge features three flat sides for your respective contour, highlight, and foundation, along with a rounded back to seamlessly blend them all together.
["source=cosmopolitan"]