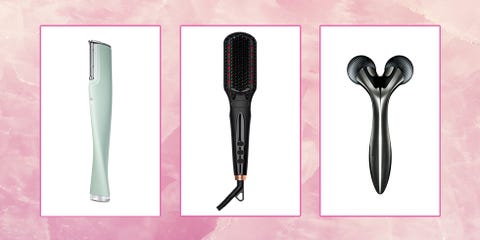 Anything that can make your life easier (especially when it comes to your beauty routine) is worth its weight in gold. These tools are significantly cheaper than 24k, and they'll help your skin, hair, and makeup look its best with minimal effort on your part. Just let the gadgets do the heavy lifting, and you'll reap the benefits.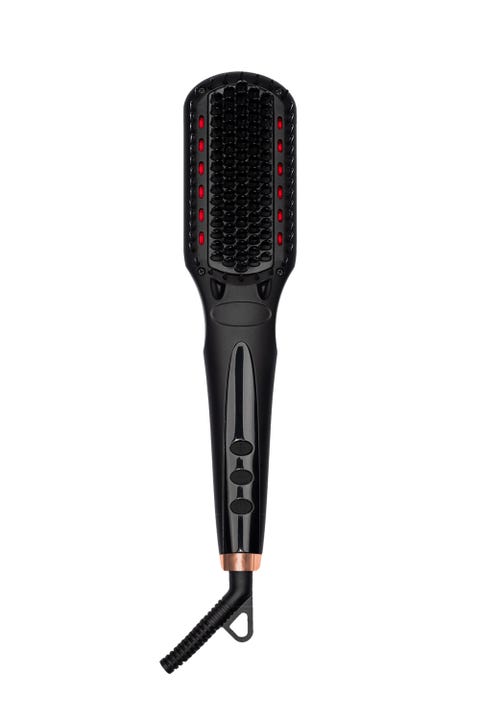 Amika Polished Perfection 2.0 Straightening Brush with iRed Technology
sephora.com
$120
Um, so this brush is insane. The 2.0 version of amika's best-selling Polished Perfection Straightening Brush still makes your hair perfectly straight just by combing it (dreams do come true!), but now it also incorporates even more science to keep hair silky smooth. Their iRed Beam Technology helps get heat into the hair faster and deeper to smooth quickly and efficiently, thus making sure it stays as healthy as possible. To top it off, it has a negative ion-generator at the base that seals the strand's cuticle for a long-lasting, frizz-free, glossy finish.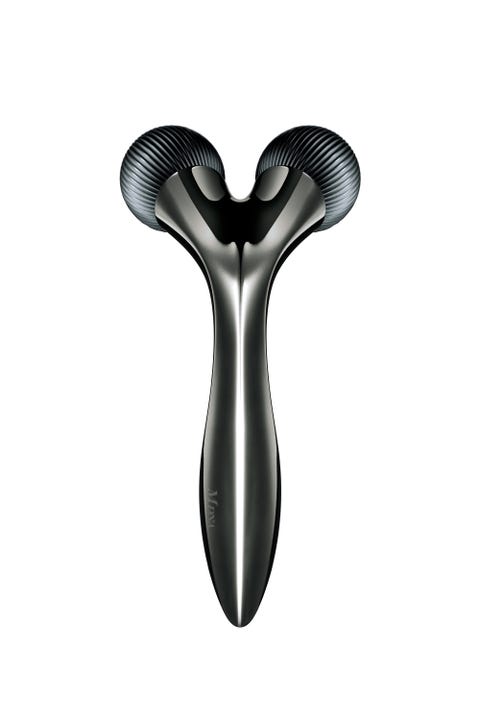 Mdna Skin Beauty Roller
mdnaskin.com
$200
Seriously, who better to tell you how to get youthful-looking skin than Madonna? The singer's skincare brand launched a face and body roller that features two sculpting carbon spheres (carved in Japan, naturally) to lift the skin and promote lymphatic drainage. Plus, it utilizes something called Ultra-Infrared Energy to firm, smooth, and tone. That sounds like a term only Madonna would know and use, but TBH we're here for it.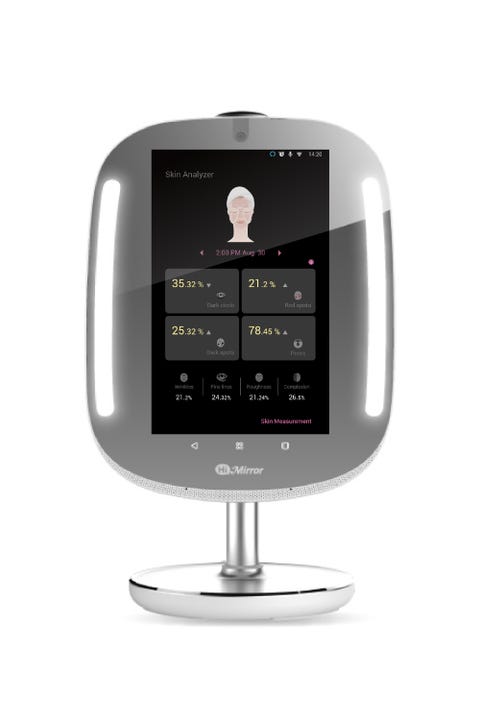 HiMirror Mini
amazon.com
$119
Consider this your own personal dermatologist—that you can keep on your vanity. The HiMirror Mini can analyze your skin—from wrinkles and dark spots to acne and under-eye circles—to help you determine how best to care for it in that exact moment. It can also detect the weather and help you plan your skincare routine accordingly, so you're not left with an uber-greasy face by 2pm on a surprisingly steamy day.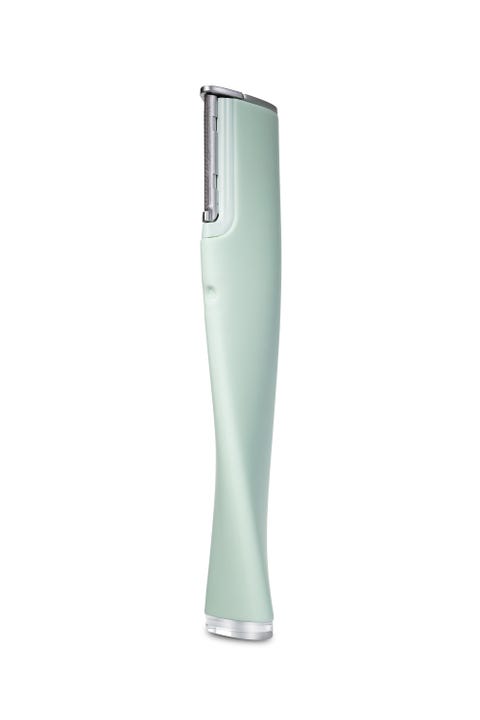 Dermaflash Luxe
dermaflash.com
$210
You know those little peach fuzz removers? This is that on steroids. Not only does it eliminate hair, it also gets rid of oily build-up and general complexion gunk. Just slather on some Preflash treatment, draw the device across your skin (avoiding your lips, eyes, and nose), and finish with a hit of Postflash. The tool's vibration has two settings—gentle and invigorating—and you dispose of the blade after each use.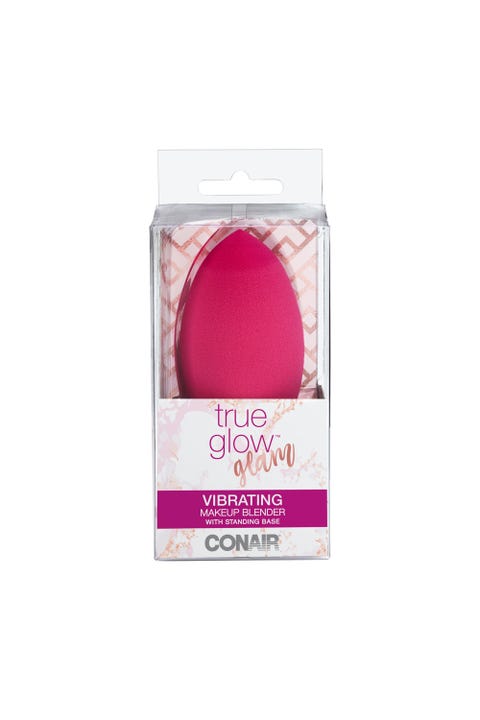 Conair True Glow Glam Vibrating Makeup Blender
conair.com
$14.99
No one has hyper-speed hands that can blend makeup faster than this sponge can vibrate. That's why the buzzy action of this device helps create the smoothest possible foundation application. Pat and dab like you normally would, and let the vibrations do the rest.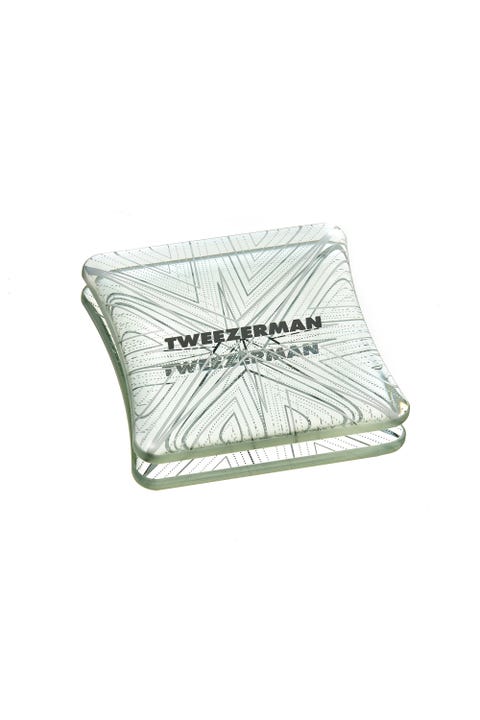 Tweezerman Clear Skin Microderm Tool
tweezerman.com
$20
This derm-approved tool buffs away dead skin to keep pores clear. You don't need any lotions or serums to get going—just start with freshly washed and dried skin and gently brush it downwards on your face. It's made of slippery-smooth glass (making it super easy to wash after each use), and comes with a handy protective pouch to keep it clean and safely stored.
["source=cosmopolitan"]